Child and Youth care Association of bc
What makes the CYCABC unique?
Networking
Join us at an event like 'Thank a Youth Worker' or 'Talk a Latte'
MEMBERSHIP
Open to Organizations, Schools, Individuals and Students and partners in human and social services who share CYC values
Training
Gain access to 3 FREE Training Opportunities throughout the year when you become a Member
Moving CYC Forward
Share Child and Youth Care values and principles through your workplace.
About us
Where we've come from and where we're going together
It's a beautiful thing when a career and passion come together.
The Child and Youth Care Association of BC (CYCABC) was started way back in 1969. Invested in quality delivery of Child and Youth Care services, the CYCABC has shown resilience over the years. It has continued to grow and adapt with its diverse membership.
There's a place for you to contribute to your field and make it stronger. Have a voice in your work community and support fellow child and youth care workers from across the province.
Get involved and come to one of our training or networking events. You are always welcome.
Consider becoming a member of the CYCABC today!
Vibrant Membership

Active and growing from all over BC

Welcome, friends!

Social-service workers who share CYC values

Let's chat

Networking, training and resources. Because we are stronger together

100% CYC

It's all about relationships
Here for you
Your 2016-17 Board of Directors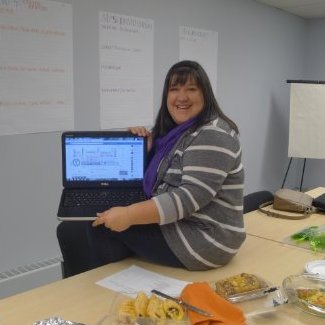 Janet Wesctott
Chair, Board of Directors (Executive)
Janet will have a bio here soon!
CASSANDRA GOUSCHUK
Vice Chair (Executive)
Cass will have a bio here soon!
JESSICA MCCALLUM
Treasurer (Executive)
Jessica will have a bio here soon!
Taelor Taylor
Secretary (Executive)
Taelor will have a bio here soon!
Susan Hunt
Member-at-Large
JJ Johnson
Member-at-Large
Maureen Thompson
Member-at-Large
Rebecca Ataya
Member-at-Large
Follow the CYCABC on Facebook
Latest news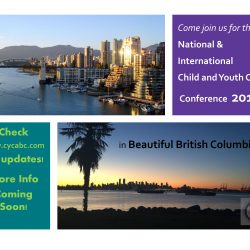 The CYCABC is pleased to announce from the 2016 Canadian National Child and Youth Care Conference in Halifax, NS: British Columbia will be hosting the 20th Canadian National Child and Youth Care Conference + 12th Triennial International Child and Youth Care Conference in 2018 Transitions and Transformations: influencing change through relational practice.  Proudly hosted by the Child and Youth Care[…]

While we continue to update the website, please send feedback directly to johnsonj@outlook.com (Web/Social) We are working to update info for 2016, including a very special announcement to be made at the Canadian National CYC Conference taking place this week in Halifax.
Previous
Next